About Me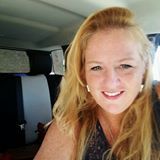 Christen is a Board Certified Massage Therapist. A 1993 graduate of the Carolina School of Massage, Christen has 30 years of experience in private practice of massage and energy work. Christen also holds a Bachelors degree in Psychology from Catawba College, a Clinical Hypnotherapist and Addiction therapist certification from Heartwood Institute. Fascinated with the mind-body connection, Christen continues advanced studies in modalities of massage including Deep Tissue, Stress Reduction, Myofascial Release, Cupping, Hawaiian Lomi Lomi, and Lymphatic Drainage. Energy Modalities include: CranioSacral Therapy, Color Puncture, Chakra Balancing, Ayurvedic, Polarity, Matrix Energetics, Body Talk and Reflexology.
Committed to understanding the nature of body/mind therapies Christen brings to all her clients a compassionate and nurturing touch, combining modalities in a therapeutic massage to facilitate healing.
Each modality Christen incorporates promotes deep relaxation, facilitates pain relief, and encourages a connection with the body's natural healing abilities and to raise self-awareness and wellness. An integral aspect of any bodywork session is developing an awareness of how our physical form reflects our life in a unique mind/body relationship.
Bodywork is the art of healing that transforms and serves as the vital link between body, mind, and spirit. It is Christen's hope to inform you through that connection, and point the way for you to use your own innate knowledge of healing to inspire your life with fulfillment and contentment.