WELCOME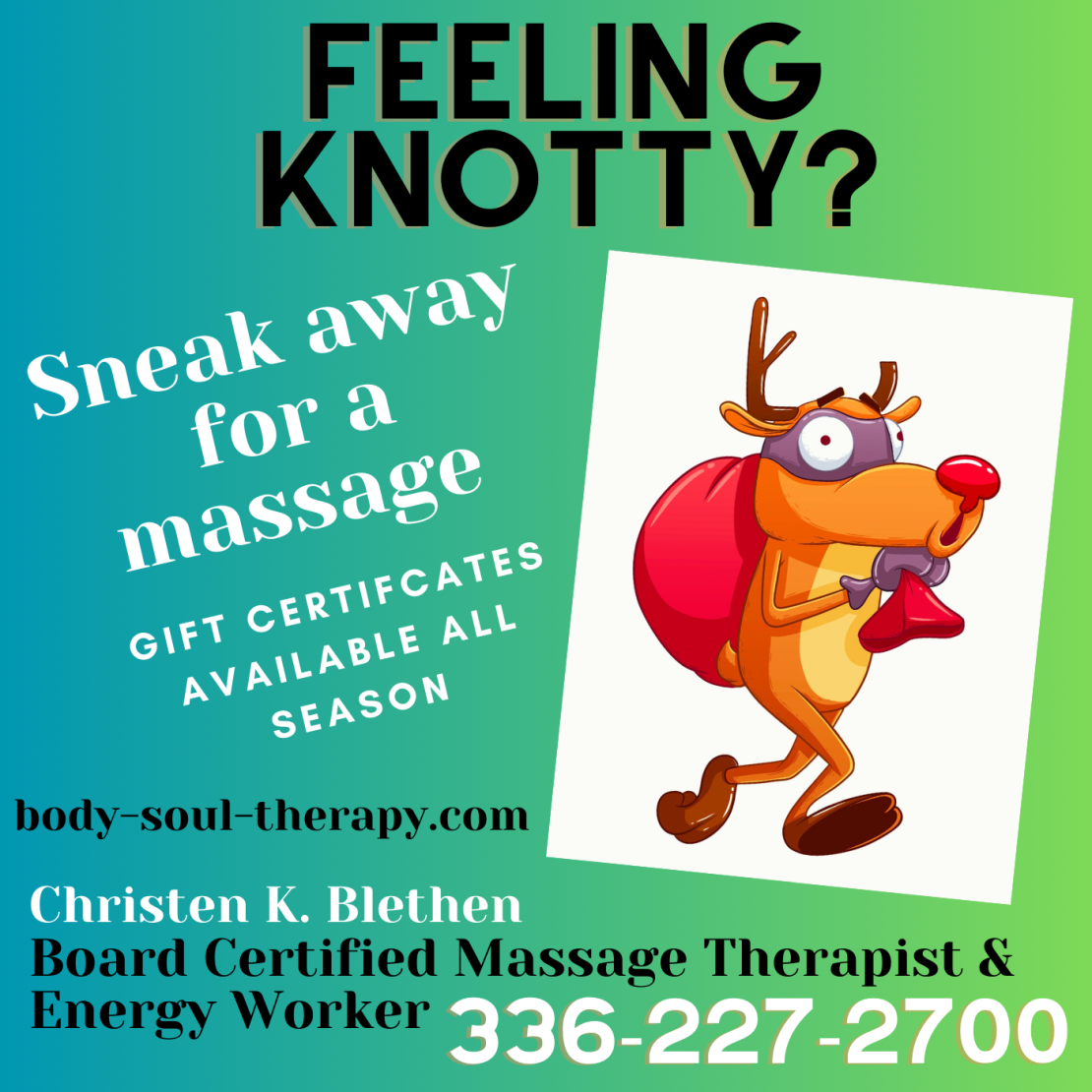 Blethen's Body & Soul Therapy
Be well. Be Kind.
When looking in Burlington, North Carolina for a professional Board Certified Massage Therapist with 30 years experience, you've come across a true gem. Christen has found her greatest joy...her work. "I love what I do by helping to relieve pain and stress along with educating my clients as we all move toward wellness."
Trained in a variety of Massage modalities such as Stress Relief, Deep Tissue, Reflexology, Myofascial Release, Hawaiian Lomi Lomi, Cupping and Lymphatic Drainage.
Her training also extends to many modalities of Energy Work including Color Puncture, Ayurvedic, Chakra Balancing, Craniosacral, Body Talk, and Matrix Energetics
Additional Aspects: My practice includes 33 years experience in Clinical Hypnotherapist and Addiction Therapy . As well as Cold Laser therapy.
I am located in Burlington, North Carolina at 408-A Alamance Road, in The Executive Village.


You can click on the "My Services" page to learn more about the various of services I offer in my work.
If you'd like to request an appointment with me, click on the
"Request a Session" page.
I will call you back to confirm the details of
your appointment, and also answer any questions you might have.
Thanks for visiting, and have a great week.
Blessings,
Christen K. Blethen
Board Certified Massage Therapist, NC#2970
Clinical Hypnotherapist